Post by Kerry VanDam on Oct 22, 2008 18:24:56 GMT -5
Executive Meeting: Monday, October 2nd, 2008

[/color]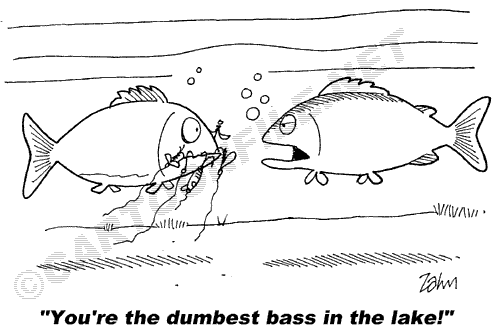 Reminder
~ Remember you can visit the FIBC website:
netfiles.uiuc.edu/ro/www/FightingIlliniBassClub/
~ Check for tournament news/updates and hopefully for some awesome pictures.
Notes
~ You may check these notes and past meeting notes by visiting:
~
netfiles.uiuc.edu/kcryan2/shared/
Elections
Elections will be coming up in December! A club executive member fills a year long term, starting in January. We do this between semesters so graduating students will be able to aid in the transition of leadership. We encourage new members to consider running!
Positions to consider and a brief description:
President-
You are the face of the bass club. You represent us to the public probably the most of anyone in the club. You work with the RSO office for room scheduling each semester, keep track of points for paper tournaments, monitor bass club email, send out meeting and event emails, monitor and maintain boat usage including insurance, and much much much more.
Executive Administrator-
This was sort of a replacement to the Vice President. This position was intended with the idea that you will probably become president in the future. Last year, we discussed duties to include: "tournament directing (helping log points), paper work for booking our meeting room (done once at the beginning of the year), you will become an administrator on the message board, help hold monthly meetings, take over presidential duties if president out of town/ unavailable (manage board, hold meetings, everything stated previously blah blah blah), and share a lot of the responsibilities the president does. It is a new position, so the details are still being worked out. " This position is still kind of in development.
Treasurer–
Besides president, one of the most crucial jobs in the club You are in charge of collecting receipts from the bass club tournament outings and submitting them to the SORF office. You also are on the bass club bank account and are responsible for dividing up SORF reimbursement money from trips. You will need to attend a Treasurer workshop through U of I. We are in serious need of this position, since Vandy has been doing this for the last few years, and will be graduating this Spring.
Secretary-
You are in charge of maintaining the bass club email account, t-shirts, creek clean-ups and taking meeting notes and posting.
Social Chair-
Arranging social events for the club. I highly encourage a motivated person to fulfill this job. In the past we just sort of arrange social events spur of the moment. It would be nice to have a couple structured events per year such as an end of the year banquet.
Historian-
Someone to compile pictures, stories, newspaper articles, etc about our club and archive them. Usually, this also means putting together a bass club Big Ten Slide Show for the website.
Boat Master-
In charge of monitoring boat maintenance (you don't have to be the boat mechanic, but someone who knows everything going on with the boats) as well as boat insurance renewal. Currently, this position is fulfilled by the Treasure and President.
Donation Rummage
Thank you to Dr. Kesler and his family for making a donation of tackle and equipment to the Fighting Illini Bass Club. For those newer members, Dr Kesler made a generous donation a few years ago to the club as well by giving us his Ranger. Thanks again!
We have decided to go through this large donation as a club to make decisions on how this gear would be best utilized for the club.
This is open to all club members, and will be held at Leo and TJ's apartment at 7pm on Wednesday October 29th. If you need directions or a ride, please post on the main board.
Bassmaster Magazine
Congratulations to Matt Vandy Vanlandeghem for his recognition in this month's Bassmaster Magazine on pg. 16 for his work in conservation and the scholarships he recieved.
T-Shirts
If anyone has not picked up a T-shirt that they ordered last year, please email me at kcryan2@uiuc.edu so I can get it to you ASAP. We will be inventorying our T-shirts soon and start selling off the extras.
Also, if anyone has ideas for a new T-shirt design, please post on the board or email me!
Dues
Please remember to pay your dues ASAP. Dues activate your club points to qualify you for club tournaments and also to allow you boat access. Yearly dues are $30.
FLW College Fishing
The Executive board has been discussing our future participation in FLW's College Fishing Tournament Series. While details are still coming out, please learn more about this at their website:
www.collegefishing.com/index.cfm
Missed the meeting?
Missed the first meeting or have any questions about the FIBC?
Feel free to contact us at fightingillinibassclub@gmail.com